About us
Prowide Services is a Geneva-based Swiss company that seeks to provide the highest level of assistance to our clients, custom tailoring our services to suit their needs.
Rooted in a family tradition of hospitality in the hotel and luxury services fields, Prowide Services was conceived to fill the existing gap in quality personal planning assistance. Prowide Services was the first to develop the concept of a personal concierge in Switzerland, born of our desire to share our know-how and high quality network – developed over decades of service experience in Europe – with our clients.
Professionalism, flexibility and cordiality are our three core values, to ensure that your stay in Switzerland matches all of your expectations. Our policy is to tailor our services to your needs, whatever they may be. Either for a simple business lunch or a longer stay requiring complex planning, you benefit from a unique assistant, able to organize all your needs and meet them at your earliest convenience. A car picks you up at the place and the time of your choice, staying at your disposal as long as you need.
The result speaks for itself: a savings of time, increased simplicity and optimization of your planning. There is only one last thing you have to think about: yourself.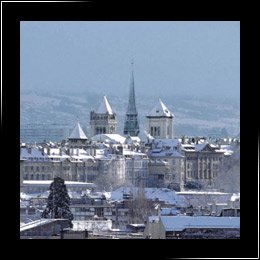 You are the focus of our attention.
We are there to ensure your needs are met.